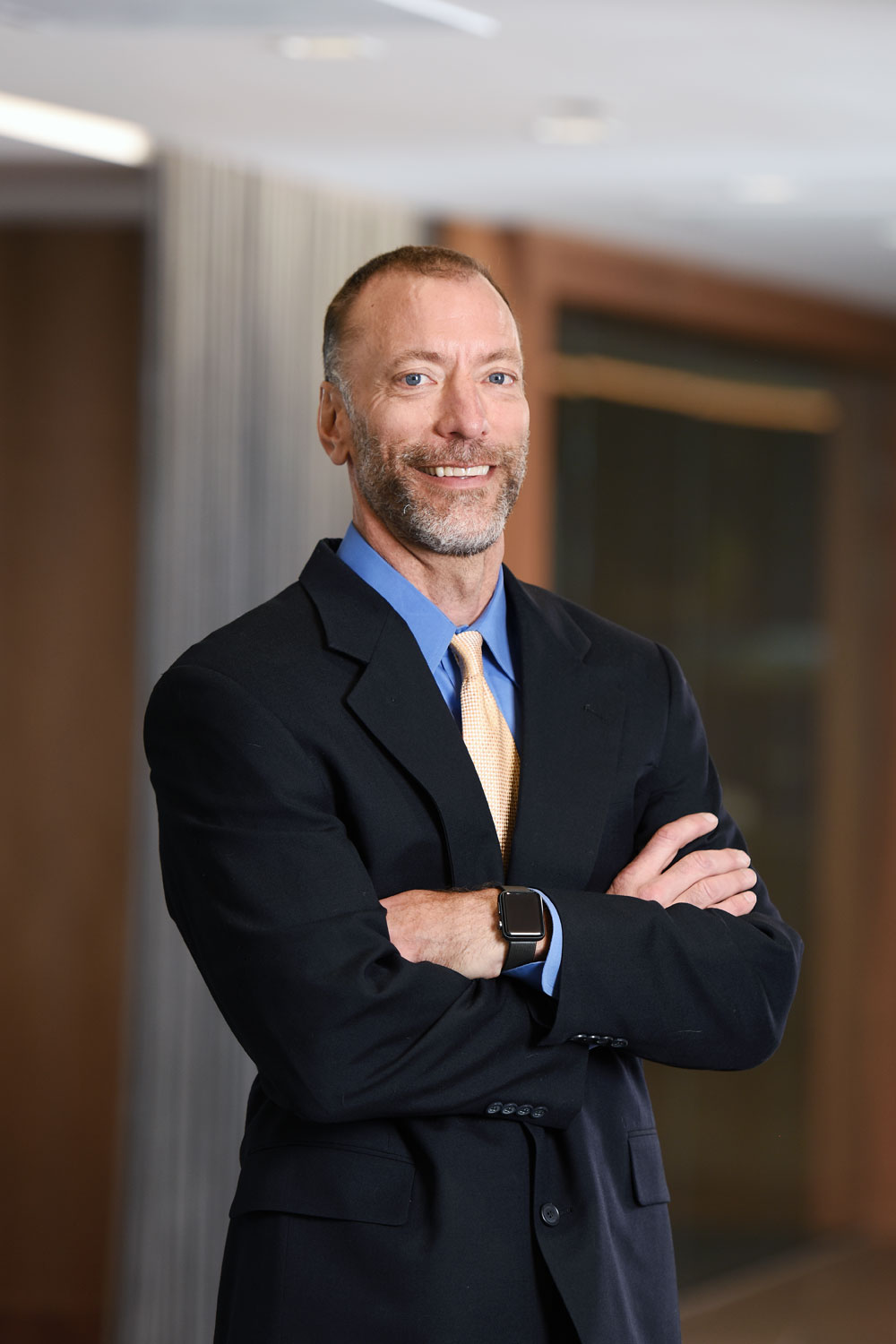 Thomas J. Gibson
My practice is limited to commercial real estate, including leasing (office, retail, warehouse/manufacturing), purchase/sale (both commercial properties and multi-family), lending (CMBS, Fannie/Freddie, syndicated), brokerage and management, and development (entitlements, use and zoning, and construction), as well as related areas, such as easements, rights of way and licenses (including fiber optic and telecommunications), environmental remediation, and condominium development.
I have negotiated millions of square feet of Class A office space, as well as many millions of square feet of industrial/warehouse and retail space. I generally represent ownership (landlords), and have successfully negotiated leases with on behalf of Principal Global Investors (a division of Principal Life Insurance Company), CBRE Global Investors, Edge Funds, Investcorp International, Inc., Fidelis Realty Partners, Riverside Resources, BlackRock, Silver Oak Associates Realty, The Uhlmann Offices, Citicorp, Mutual of New York, The Equitable Life Assurance Society, and Jones Lang LaSalle.
I am a frequent lecturer/presenter to attorneys, asset managers, brokers, property managers and other real estate professionals. Recent topics include: Letters of Credit; Hot Topics in Leasing; 10 Tough Lease Provisions to Negotiate; Limiting Liability – Negotiating Indemnification and Insurance Provisions; and Negotiating Lease Options (Renewal, ROFO, ROFR, Expansion and Termination).
I was the Articles Editor, Denver Journal of International Law, 1988-1990 and the author of "The Impact of the New EPA Regulation on Lender Liability," The Colorado Lawyer, 1992; and "Drafting Exclusive Use Provisions," Colorado Real Estate Journal, 1998.
Various tenants that I have successfully negotiated leases with on behalf of ownership include:
| TENANT | TYPE | RSF | LOCATION |
| --- | --- | --- | --- |
| Hess Oil | Office | 840,000 | Houston, TX |
| ConocoPhillips | Office | 1,134,685 | Houston, TX |
| Google | Office | 358,113 | Austin, TX |
| Adobe | Office | 27,323 | New York, NY |
| US Bank | Office | 197,465 | Chicago, IL |
| Fragomen | Office | 43,186 | Boston, MA |
| Capital Group | Office | 166,495 | Los Angeles, CA |
| Fox Rothschild | Office | 95,489 | Minneapolis, MN |
| ING North America | Office | 83,748 | Denver, CO |
| ING North America | Office | 306,828 | Miami, FL |
| Whole Foods | Retail | 37,000 | Katy, TX |
| Bed, Bath & Beyond | Retail | 30,339 | Apple Valley, MN |
| Cadbury Schweppes | Whse | 201,661 | Dallas, TX |
| USCO | Whse | 216,000 | Louisville, KY |